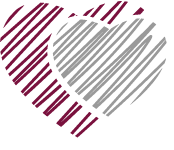 Timothy W. Casarez, M.D., FACC
Dr. Casarez was born and raised in Southern California and earned his Bachelor of Arts in Economics from UCLA.
He received his Doctorate of Medicine from the University of California San Francisco and completed his residency in Pediatrics at the UCSF Benioff Children's Hospital.  He returned to UCLA to complete his fellowship in Pediatric Cardiology at the UCLA Mattel Children's Hospital.
He has been recognized for his teaching abilities as the recipient of the Mead Johnson Teaching Award from the UCLA Residency Program and the Golden Apple Teaching Award from the Cedars Sinai Pediatric Residency Program.  He is a Fellow of the American College of Cardiology and Member of the Western Society of Pediatric Cardiology.
Dr. Casarez enjoys serving children and their families all over the world.  He routinely travels on medical missions to Central America, South America, and Africa to diagnose and treat infants and children with congenital heart disease.  His philanthropic efforts were recognized as the Medical Honoree at the Camp del Corazon Gala del Sol.
He is board certified in Pediatric Cardiology and speaks Spanish. His interests include congenital heart disease of the newborn, interventional cardiology, echocardiography, and he is certified to perform ASD and PDA closure using transcatheter techniques.
HOSPITAL AFFILITATIONS
Pediatric Cardiology Medical Associates of Southern California are pleased to offer services at the following hospital locations.
Children's Hospital Los Angeles
Antelope Valley Hospital
Community Memorial Hospital in Ventura
Henry Mayo Newhall Memorial Medical Center
Los Robles Hospital
Northridge Hospital
Providence Holy Cross Medical Center in Mission Hills
Providence St. Joseph's in Burbank
Providence Tarzana Medical Center
Simi Valley Hospital
St. John's Hospital Oxnard
St. John's Hospital Pleasant Valley
UCLA Mattel Children's Hospital
Valley Presbyterian Hospital
Ventura County Medical Center
West Hills Hospital and Medical Center