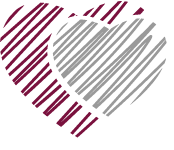 Nancy Kim, M.D., FACC

Dr. Kim is a southern California native and attended the University of California Berkeley where she graduated with a degree in Molecular and Cell Biology with an emphasis in Genetics and a minor in Music.
She returned to Southern California to earn her medical degree and complete her Pediatrics residency at the University of California Irvine. She relocated to the Bay Area to complete a fellowship in Pediatric Cardiology at Lucile Packard Children's Hospital at Stanford University Medical Center. She is board certified in General Pediatrics and Pediatric Cardiology and is a fellow of the American College of Cardiology. She speaks Spanish and Korean.
Her professional interests include fetal echocardiography and clinical cardiology. Personally, she is a happily married mother of two young kids.
HOSPITAL AFFILITATIONS
Pediatric Cardiology Medical Associates of Southern California are pleased to offer services at the following hospital locations.
Children's Hospital Los Angeles
Antelope Valley Hospital
Community Memorial Hospital in Ventura
Henry Mayo Newhall Memorial Medical Center
Los Robles Hospital
Northridge Hospital
Providence Holy Cross Medical Center in Mission Hills
Providence St. Joseph's in Burbank
Providence Tarzana Medical Center
Simi Valley Hospital
St. John's Hospital Oxnard
St. John's Hospital Pleasant Valley
UCLA Mattel Children's Hospital
Valley Presbyterian Hospital
Ventura County Medical Center
West Hills Hospital and Medical Center