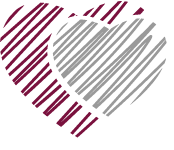 Jeffrey A. Wong, M.D., FACC

Dr. Wong was born and raised in the San Francisco Bay Area and received his Bachelor of Science Degree in Physiology at UC Davis and his Doctorate of Medicine from the University of California Davis School of Medicine. He completed his Pediatric Residency at Oakland Children's Hospital.
After serving as a medical missionary in Africa, he temporarily relocated to Ohio to complete his Pediatric Cardiology fellowship at the Children's Hospital Medical Center in Cincinnati. He then returned to California to join PCMA and to start a family. Dr. Wong is a Fellow of the American College of Cardiology and he is Board Certified in both Pediatric Cardiology and General Pediatrics by the American Board of Pediatrics. His interests include congenital heart disease and clinical pediatric cardiology and he speaks Spanish. 
He enjoys teaching and is a two-time winner of the Golden Apple Teaching Award given by the Pediatric residents at Cedars Sinai Medical Center. He has been a medical reviewer for the journal Catheterization and Cardiovascular Interventions, and has been published in numerous peer-reviewed medical journals, including the Journal of the American College of Cardiology, American Heart Journal, Circulation, Pediatric Cardiology, Annals of Thoracic Surgery, American Journal of Radiology and the American Journal of Medical Genetics. 
Dr Wong sees patients at our Encino, Palmdale, and Santa Clarita locations.
HOSPITAL AFFILITATIONS
Pediatric Cardiology Medical Associates of Southern California are pleased to offer services at the following hospital locations.
Children's Hospital Los Angeles
Antelope Valley Hospital
Community Memorial Hospital in Ventura
Henry Mayo Newhall Memorial Medical Center
Los Robles Hospital
Northridge Hospital
Providence Holy Cross Medical Center in Mission Hills
Providence St. Joseph's in Burbank
Providence Tarzana Medical Center
Simi Valley Hospital
St. John's Hospital Oxnard
St. John's Hospital Pleasant Valley
UCLA Mattel Children's Hospital
Valley Presbyterian Hospital
Ventura County Medical Center
West Hills Hospital and Medical Center