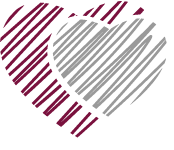 Patient Information
To make your appointment more efficient, please download the New Patient Registration Forms and fax them to our office or bring them with you to your child's appointment.
Welcome to Pediatric Cardiology Medical Associates!
To make an appointment for your child in our Encino, Santa Clarita or Palmdale office please call (818) 784-6269.
For an appointment in our Thousand Oaks office please call (805) 497-7214.  
Please arrive 15 minutes prior to your scheduled appointment and remember to bring a current insurance ID card, referrals from your child's primary doctor (for HMO patients), and any diagnostic studies such as ECGs, chest x- rays, lab results, etc.
The first appointment will include a history and physical examination by your child's cardiologist and may include studies such as an electrocardiogram (ECG) or echocardiogram (heart ultrasound). After the visit, your child's cardiologist will discuss the findings and answer any questions that you may have. Due to the complex nature of the specialty, you can expect the first visit to last up to 90 minutes. We thank you for trusting us with your child's health care and please do not hesitate to contact us 24-hours a day with any questions.