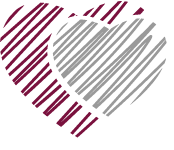 PEDIATRIC CARDIOLOGY SERVICES
Congenital Heart Defects (problems present at birth)
Acquired heart problems such as cardiomyopathy, myocarditis, & Kawasaki disease
Heart rhythm problems such as rapid or slow heart rates
Fetal cardiology (pre-natal diagnosis and treatment of heart problems in the unborn fetus)
Hypertension (high blood pressure)
Lipid disorders (cholesterol and lipid metabolism disorders)
Chest pain
Dizziness and syncope (loss of consciousness)
Family history of heart disease
Pediatric Cardiology

All four of our offices offer full pediatric cardiology services. Click to learn more.
Expert Diagnostics

PCMA offers expert diagnostic services for children with congenital heart disease and other medical problems that may affect the heart.
Prenatal Evaluations

Prenatal evaluations, like a fetal echocardiography test, is performed during pregnancy to evaluate the heart of the unborn baby. Click to learn more.
FOUR LOCATIONS TO SERVE YOU
Pediatric Cardiology Medical Associates is pleased to offer four locations to serve our patients.  Our offices are located in Encino, Thousand Oaks, Santa Clarita and Lancaster.  Please contact us for an appointment.