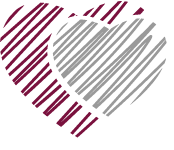 David A. Ferry, M.D., FACC

Dr. David Ferry is a California native, being born in the Bay Area. He received his BA cum laude in biology from Claremont McKenna College and then his Doctorate of Medicine at Washington University School of Medicine in St. Louis, MO. He returned to southern California for his residency in pediatrics and fellowship in Pediatric Cardiology at Children's Hospital Los Angeles.
Dr. Ferry has been a voluntary associate professor of Pediatrics at the UCLA David Geffen School of Medicine. He is a fellow of both the American Academy of Pediatrics as well as the American College of Cardiology, and past president of the California (now Western) Society of Pediatric Cardiology. He enjoys teaching of medical students and residents, and is the winner of the Francis Nunnally Winzer Prize in Pediatrics at CHLA as well as receiving four Golden Apple teaching awards from the pediatric housestaff at Cedars-Sinai Medical Center. There, Dr. Ferry was clinical chief of Pediatrics in 2000-2001, and director of pediatric cardiology from 2002 to 2011.
He has helped organize over twenty volunteer trips to various countries in Latin America and Africa (Ethiopia) where he and his team members diagnose and treat children with congenital heart disease. He is board certified in Pediatrics and Pediatric Cardiology and speaks fluent Spanish. His interests include echocardiography and interventional cardiology. He is certified to perform transcatheter ASD and PDA closures.  
Dr. Ferry sees patients in our Encino, Palmdale and Santa Clarita locations.
HOSPITAL AFFILITATIONS
Pediatric Cardiology Medical Associates of Southern California are pleased to offer services at the following hospital locations.
Children's Hospital Los Angeles
Antelope Valley Hospital
Community Memorial Hospital in Ventura
Henry Mayo Newhall Memorial Medical Center
Los Robles Hospital
Northridge Hospital
Providence Holy Cross Medical Center in Mission Hills
Providence St. Joseph's in Burbank
Providence Tarzana Medical Center
Simi Valley Hospital
St. John's Hospital Oxnard
St. John's Hospital Pleasant Valley
UCLA Mattel Children's Hospital
Valley Presbyterian Hospital
Ventura County Medical Center
West Hills Hospital and Medical Center